3 results found
From newsletter 9:
20. PURDY, James Kitty Blue: Ein Märchen. Aus dem Amerikanischen Englisch übersetzt von Tanja Schmidt. Utrecht, Hugin & Munin, 1999. 8vo. Original wrappers. 56 p. Printed in purple and black by Jan Erik Bouman on Lana paper. One of 60 numbered copies. Wrappers with gilt publisher's mark.
€ 50
* Translation in German, a superb bibliophile edition, set in Monotype and printed by hand. SIGNED by James Purdy. Jan Bouman died last September.
From newsletter 3:
13. PURDY, James The Blue House. Forbidden Poems. Utrecht, Hugin & Munin, 2004. Gilt morocco backed boards with Roma paper in slipcase (Phoenix Bindery). 40 p. Set by hand from Romanée and Cancelleresca Bastarda type and printed in black and blue on Zerkall-Bütten in 80 numbered copies, all signed (a bit shakily) by the author. First edition.
€ 250
* This is one of only 18 Roman numbered deluxe copies bound in 3/4 morocco. A lustrously beautiful book with refined typography.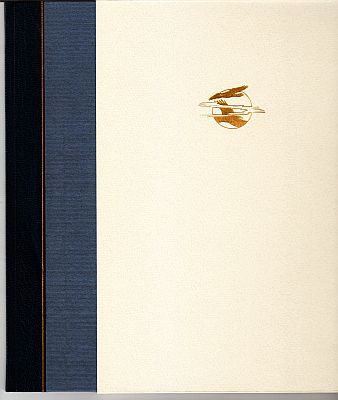 From newsletter 1:
15. PURDY, James Collected Poems. Amsterdam, Athenaeum-Polak & Van Gennep, 1990. 22 x 15 cm. Cloth with DJ. 152 p. First Edition.
€ 125
* One of 125 hardbound copies, numbered and signed by the author under the colophon. Total number of copies of Purdy's Collected Poems only 751 copies! With signed author's dedication: 'For Hans Evers/ Every good wish!/ Sincerely,/ James Purdy/ 15 maart 1990/ Amsterdam'.